Clorox®

Multi-Purpose Cleaner
Kills
Covid-19
Virus*




Cleans, disinfects and deodorizes a variety of surfaces around your home.
Nothing kills germs better than Clorox
Effectively cleans and disinfects
Removes tough greasy stains
Clean, fresh scent
Unbeatable shine
Available In:
* Kills SARS-CoV-2 on hard, nonporous surfaces. Use as directed for other germs.
About This Product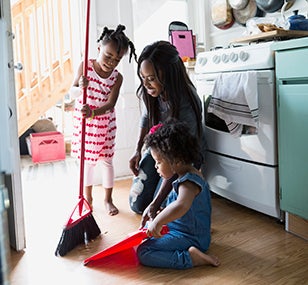 For Disinfecting Surfaces and Floors:
Mix

1 cup (250 ml) of Clorox® in 5 L water.

Wet

surface completely with Clorox® solution.

Allow

solution to contact surface for 5 minutes before rinsing.
For Grease and Tough Stains:
Apply

undiluted Clorox® directly to stained surface.

Wait

5 minutes, then wipe clean.
Have a question? Pick a topic to get answers:
Customers Also Use
Advice From Our Experts
How-To

How-To